It's that time again!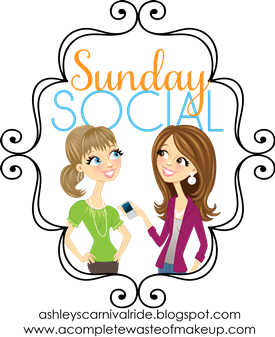 1. If you could only eat one thing for the rest of your life, what would it be?
Pizza. I would die if I could not eat pizza anymore.
2. What's your guilty pleasure/comfort food?
Chocolate chip cookies and my mom's meatballs.
3. What's the weirdest/craziest thing you've ever eaten?
Lamb balls from Cattleman's in OK. Not disgusting but I won't be eating them again.
4. What foods do you avoid at all costs?
Mushrooms. I can't stand them and I have no idea why.
5. What meal reminds you of your childhood?
My mom didn't make a lot of things while I was growing up. We had take out and frozen foods often but my mom makes awesome meatballs and macaroni salad. Yum.
6. Share one of your favorite recipes and the story behind it.
Every time I have friends over to watch football I make Buffalo Chicken Dip. It is so good and easy to make!
Hope everyone had a great weekend!
Xo K